Our Staff
KAREN L. JONES - Poetry Editor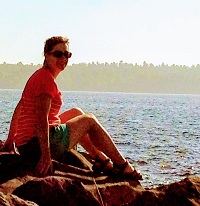 Karen L. Jones teaches high school English for the Medina Central School District, and also teaches writing and composition at Genesee Community College in Medina, New York. She studied writing at the University of Pittsburgh, completing her senior portfolio under visiting poet Betsy Sholl, now Maine's Poet Laureate. As an undergraduate senior, Jones was the poetry editor of Three Rivers Review, a student-run literary magazine sponsored and run by the University's Honors College. Jones went on to earn her Masters in the Art of Teaching from Pitt, and at the completion of her program, was selected as a Fellow of the Western Pennsylvania Writing Project through the National Writing Project. Her poetry has been published by the literary magazine Papercut; her essays and nonfiction work have been published by InPittsburgh Newsweekly, The Medina Journal Register, and The Buffalo News. Jones is married to Ric Jones, independent music publisher and freelance web designer extraordinaire. They have three amazing boys: Nicholas, Ryder, and River, all of whom are being raised to equate music and books with food and shelter.
Kevin Gardner - Fiction Editor
JIM SIMON - Public Relations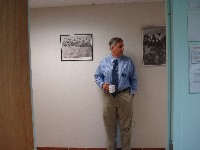 Jim Simon is a college administrator at Genesee Community College, a history teacher, a veteran, and a grateful husband of a loving wife and a proud dad of 8 beautiful children. He attended Erie Community College after high school, and later earned a BS from the USAF Academy and an MA in History from the University of Utah. He loves spending time with family and friends, relishes working as an assistant ranch hand on his family's homestead (assisting his lovely wife of course), and dabbling with pen, paper, and prose.
JOYCE CHIZICK - Art Editor
Ric Jones - Website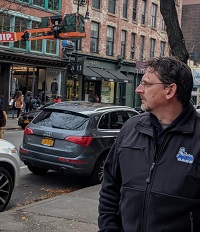 Ric Jones is the founder and Partner of Imagine Music Publishing LLC, a publishing company that sells original instrumental and vocal music, arrangements, commissioned works, as well as educational and curricular materials. Ric received both his Bachelor and Master Degrees in Music Education from Ithaca College (NY). Currently, Ric serves as the Director of the Middleport Community Choir (NY), Music Director of the Genesee Chorale (Batavia, NY), and Music Director of the Brighton SYmphony Orchestra (Rochester, NY). He is also the organist at St. Peter Lutheran Church in Medina (NY) and Trinity Lutheran Church in Wolcottsville (NY). Ric enjoys being a freelance web designer. Ric resides in Medina (NY) with his wife Karen, and their three children, Nicholas, Ryder and River.